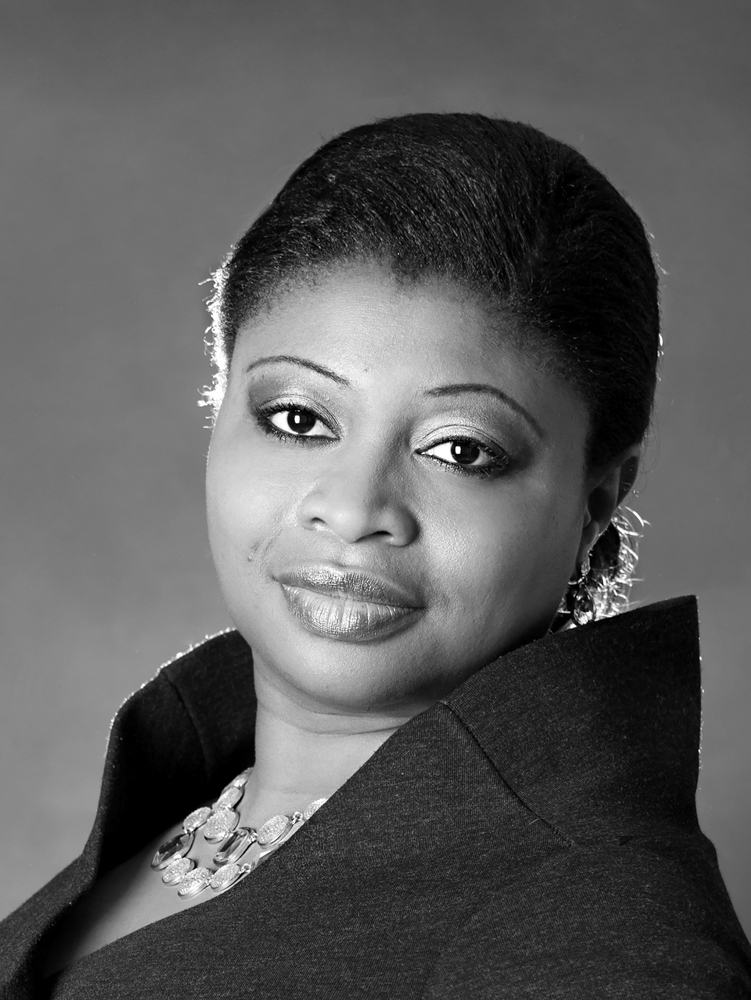 A native of Cameroon, Elisabeth Moussous holds a Master's degree in vocal performance, in Yves Sotin's class, from the Conservatoire National Supérieur of Paris (2014).
She was admitted in the Opéra National of Paris Bastille Academy in 2014 where she participated in master classes with Philippe Jordan, Hedwig Fassbender, Janina Baechle et Regina Werner.
She was awarded two prestigious lyrical prizes by the sponsors of the Opéra National of Paris: the Cercle Carpeaux prize in 2015 and the Association pour le rayonnement de l'Opéra de Paris lyrical prize in 2017.
She appeared on the stage of the Paris opera as the second mother in the contemporary opera Maudits les Innocents (Mikel Urquiza et al.), as Iphigénie in Iphigénie en Tauride (Gluck), as Miss Wingrave in Owen Wingrave (Britten), in the Vier letzte Lieder (Strauss), and also in a concert at Musikverein in Vienna.
At the same time she also performed Verdi's Requiem both in the Zénith of Pau, France? and in the Beluarte auditorium of Pamplona, Spain, as well as the Wesendonck Lieder (Wagner) in Biarritz and sang regularly in repertoires including Verdi, Puccini, Richard Strauss or Wagner.
She first appeared on the stage as the countess in Le Nozze di Figaro and Arbate in Mitridate Re di Ponto (Mozart), as Gertrud in Hansel und Gretel (Humperdinck), Simone in Les Mousquetaires au couvent (Varney), a peasant in Treemonisha (Scott Joplin) beside Grace Bumbry, and as the Friend in Du jour au lendemain (Schönberg).
In 2019 she was admitted to the Teatro Regio Verdiana Academy in Parma, Italy. There she furthered the roles of Aïda, Donna Leonora in La forza del destino, Elvira in Ernani, Abigaille in Nabucco, Leonora in Il trovatore thanks to the helpful advice of the greatest artists and specialists of Verdi, such as Anna Pirozzi, Barbara Frittoli, Sonia Ganassi, Lucetta Bizzi, Léo Muscato, Alexandro D'Agostini, Giulio Zappa, Rafaele Cortesi, and Francesco Izzo, amongst many others. She sang in the 2019 Verdi festival of the Teatro Regio in Parma.
She performed at the Opéra of Nice and she participated in the Grandes Voix Lyriques d'Afrique concert which was organized at the Théâtre des Champs-Elysées with the Symphony Orchestra of the Garde Républicaine for the benefit of the organization Women of Africa.
More recently, she will perform at the opéras of Montpellier, Rouen and Tours, as well as at the Palais de la Porte dorée auditorium in Paris.
This season, she performed at the French Institute of Gabon and soon in "Maison chaos" at the Theatre National Wallonie-Bruxelles.